If You Want a Proven Step by Step System to Overcome your FEAR and Transform your Skiing, then this is the Most Important Video You'll Watch All Year
Take the advice from these videos and immediately improve your confidence on the slopes
In a hurry to conquer your fear? Skip straight to the program and Join us here!
I've created four online training videos that will show you:
A story that is probably about you
How the solution to your problem isn't where you've been looking
The most powerful lessons I learned when overcoming my own fear
The three letter word that determines your results
Simple changes that make exponential differences
And so much more
Simply pop your name and email in the box on the right and the first video will arrive in about two minutes.
I so look forward to sharing these videos with you,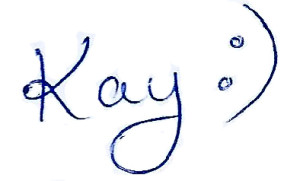 If you're ready to get learn all about this course right now or even jump right in and get started please follow
this link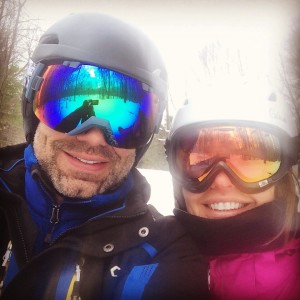 "I had to send you a quick email! I sing....Elvis....love me tender....the steeper the hill the louder I get! And it's working! I am relaxing enough to feel my body and my feet and skis....and actually having fun! Thank you....I am feeling that skiing is just the beginning of changes.
Grateful in New York!!!!"
Sandra Felger

Hi, my name is Kay Gill. Chances are you've landed at this page because you've either read my bestselling book on Amazon, Skiing with Confidence|Stunningly Simple Steps to Overcome your FEAR on the Slopes and Transform your Skiing or maybe you're approaching holiday has given rise to endless googling of 'fear when skiing'. Or maybe you're simply fed up of allowing your fear, nervousness and anxiety to ruin your expensive ski trips.
Well let me tell you for certain that I know from experience that overcoming this fear doesn't happen by chance, or by wishing or ignoring it yet again until you're booking that next trip and it rears its ugly head again
My success came from extensive training and education in the field of Personal Development and Human Behaviour which enabled me to master the art of self-awareness and conscious thinking.
In 2008 I started Red Shoes Coaching, helping all sorts of people from all over the world be happier and more successful simply by learning how to be more confident.
My passion in life is skiing! So in 2011 I put my methods to work through my simple book and have since helped thousands of people to do exactly what you want to do… enjoy their time on the slopes without the frustration of fear getting in the way.­­­­­­­­­­­­­­­­­­­­­­­­­­­­­­­­­
Over the next 7 days I'll be releasing a series of free online training videos where I'll show you some of the deepest most profound yet simple secrets that I've discovered over the past 6 years as a coach to 100's of people.
My invitation to you is to watch the videos, take note and put these simple tools to work as soon as you can. There's a box on the right side of this screen. Enter your name and your primary email address and I will notify you the moment that each video becomes available.
­­­­­­­­­­­­­­­­­­­­­­­­­I've known so many people ready to give up on skiing, the sport they so dearly love, because of this fear and anxiety. I've seen this upset spill into family life, friendships and enjoyment. It's held them back, inhibiting their progress and limiting their potential to ski to their best ability. Please, don't let this be you.
This is my passion. I know where you are, I know what you're feeling…. I also know that I have the solution, that I can help. You'll get so many realisations from the videos and the first one is ready for you right now. I'll see you on the other side.
"For me it was the simplicity of your tips that made them so valuable – they were easy to remember and apply. There is so often a temptation to over-complicate things in life, so I applaud you for not going down that route!
I have also found myself unexpectedly applying your techniques in other areas of my life, which has been a great bonus. Thank you so much"
Claire B
My husband reckons I haven't Skied this well for years. There was a lot of " one and two and ", lots of singing and I played my ipod on the way up on the lift and found that I was very relaxed. The gremlin inside my head has finally shut up!!!, peace and calm ensued - bliss.

I told my husband that Kay would be coming with us on this holiday and I could hear you talking to me, it was great. I feel such a sense of acheivement, thank you for all your help. I really like the relaxation recording and it has been a huge help to me. I am looking forward to the rest of my holiday.

Thanks again,

Elaine