I've just returned from a week of skiing in Tignes – huge fun, great snow & wonderful company.
Now I have a goal to continually improve my skiing, even though many people assume that 'at my age' this isn't something to focus on!   And sure enough… this year my skiing was better than ever!  I can ski anything the piste throws at me but this year I voluntarily did a lot of skiing off piste.  Now in Tignes that doesn't necessarily mean heading off the beaten track, especially with the fresh snowfall we had during the week.  A foot of powder was easily accessible between the pistes, especially around the Grand Pre area.  I was even confident enough to encourage the others in my group to give it a go.
I don't ski between seasons and last year only managed to get 11 days on the white stuff.  So what made the difference this year?
Well, I put it down to the fact that even at the 'grand old age' of 56 I was fitter this year than ever before!  I had spent the past 6 months really focussing on getting my body into shape.  As well as losing nearly 3 stone in weight (!) I really worked hard on my core and cardiovascular fitness.
Now I love the treadmill, but after reading up on the latest research and trends, I knew that interval training was the way to go.  And so I did.  Using a combination of speed sprints and hill sprints, I managed to really improve my fitness whilst at the same tim
e shortened the time I spent in the gym.  A definite win win!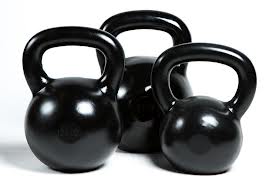 For my core and overall strength and fitness I went out & bought myself my NBF, a kettle bell   It didn't take me long to completely fall in love with the thing!  I developed a few simple routines that once again took only 30 minutes max out of my day – and guess what?  I lost 9 inches from my waist!
But the biggest thrill for me was to ski hard, all day, every day, with NO aches and pains or breathlessness.  I didn't even notice the altitude!
Now you know that I'm all about confident skiing and that most of your confidence comes from within but the added confidence that comes with knowing your body is fit and perfectly capable of doing everything you ask of it will make a MASSIVE difference for you too.
Please feel free to email me if you'd like more info about any of the fitness training I did.
Tags: confidence, core stability, fit to ski, fitness, kettle bell, skiing